Handmade Family Frame – Last Minute DIY Gift Idea
This adorable Handmade Family Frame – Last Minute DIY Gift Idea. A creative and fun gift idea for any holiday, but especially wonderful for mom or dad!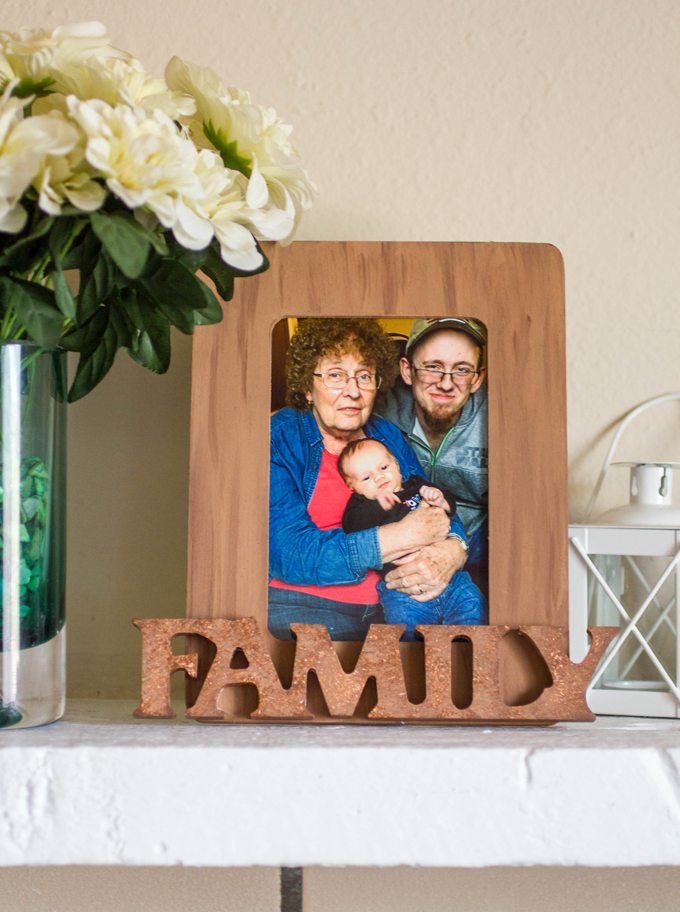 It's not too late, even though it probably feels like it is. A quick run to a craft or hobby store and you can create a personal handmade gift that the recipient will never know you made in a pinch. A handmade family frame or any type of picture frame can be put together pretty quickly.
You need a plain frame to begin with.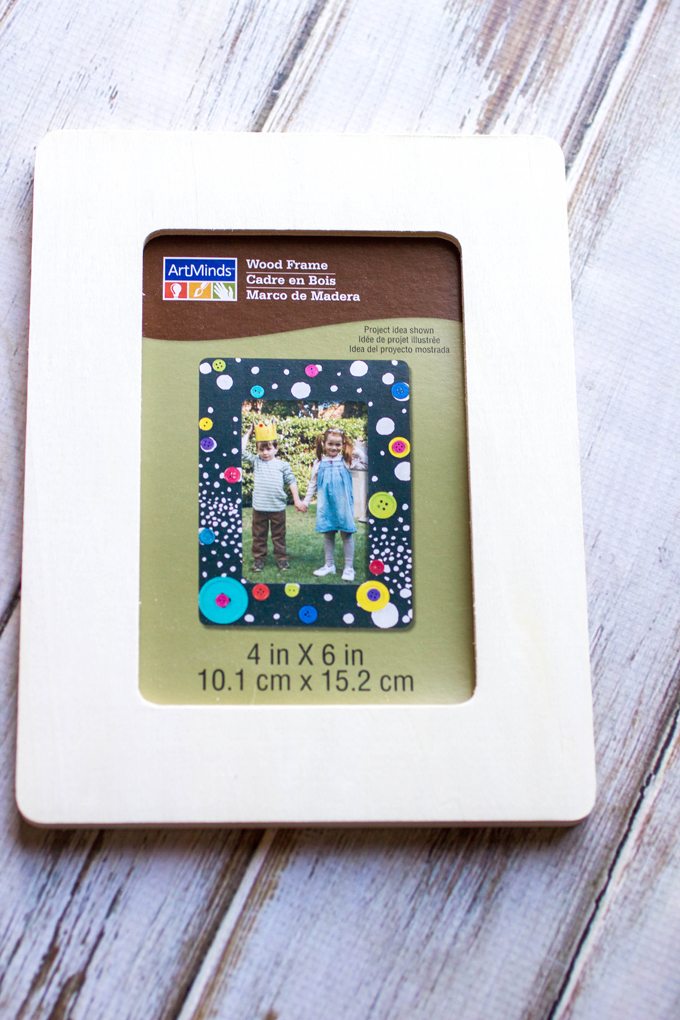 We picked up this wood frame at a craft store, but we've seen them several places including at times, Walmart in the craft aisle.
Next, you need wood stain or paint, a brush and whatever embellishments you want to include on your frame. I made two frames, so I picked up a wood word "family" and at the dollar store I found a couple of cheap wrenches to add to the other one. (you'll see in a moment)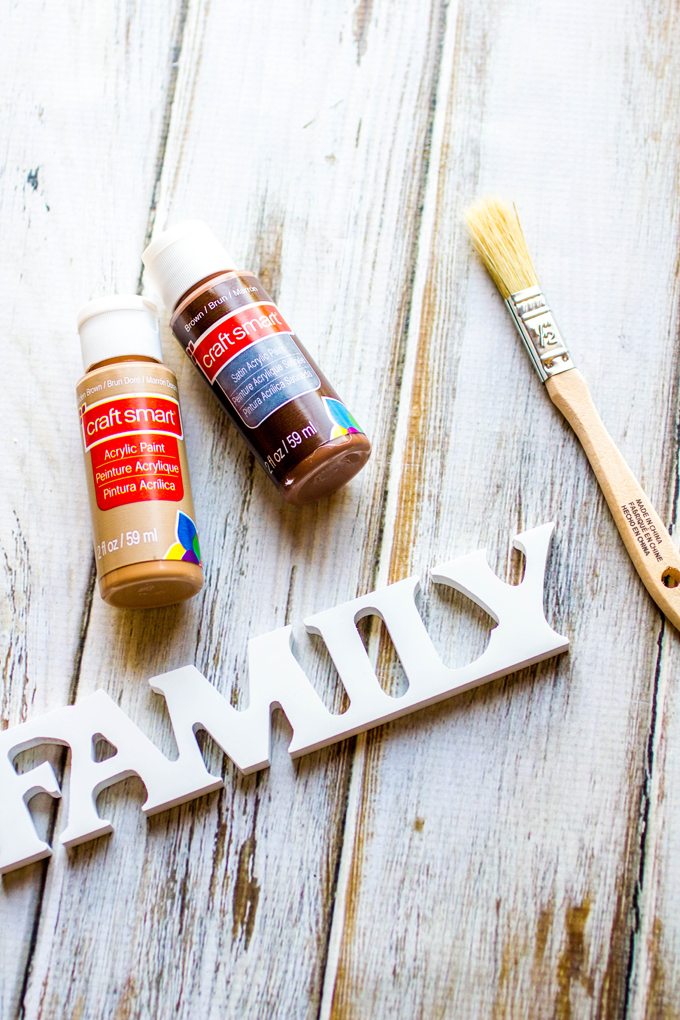 Next, I mixed my two paint colors together to sort of make the frame have a "stain" look without actually using strain. Below is what the colors together wound up looking like. I really like how it worked out.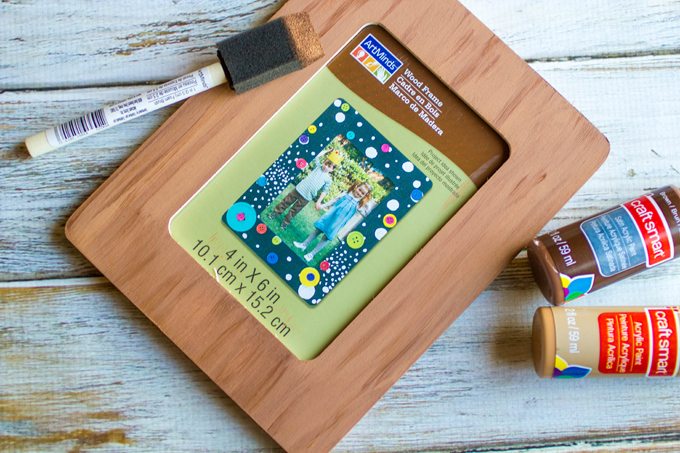 While that was drying, I began to paint the wood word. I wanted the word to stand out a little on the frame, so instead of blending the two colors together, I took a wood dabber and simply dabbed paint on in a pretty random fashion all over.
In some places I used different shades of the same paint. I just mixed different amounts together and played around until I got the look I wanted. After everything was dry, I simply hot glued the "family" to the bottom of the frame.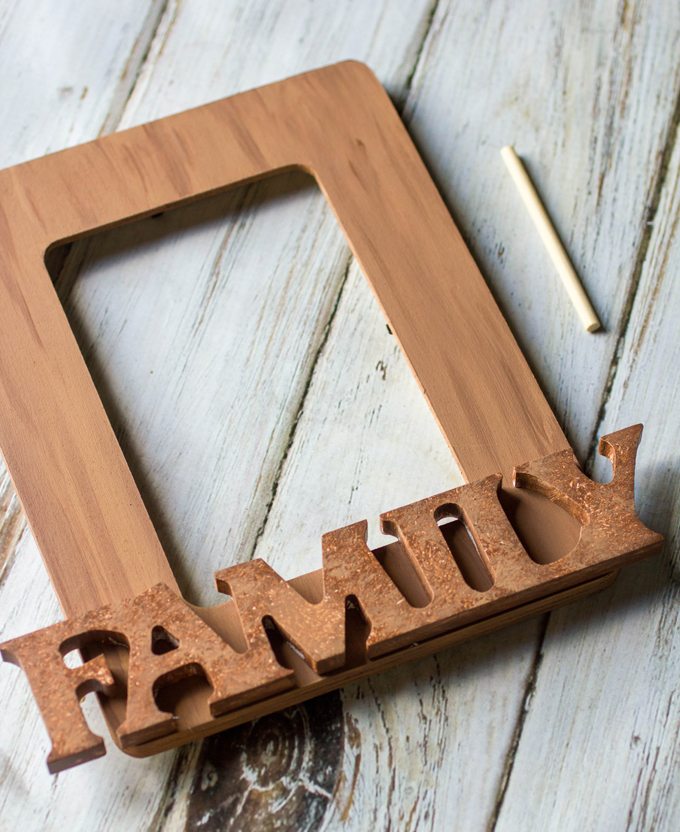 I paid to have a photo printed out at a one hour photo center, though you could totally use your own printer if you wanted to save money and to go faster. Simply attach the photo to the back and voila!
A cute gift to give to someone special.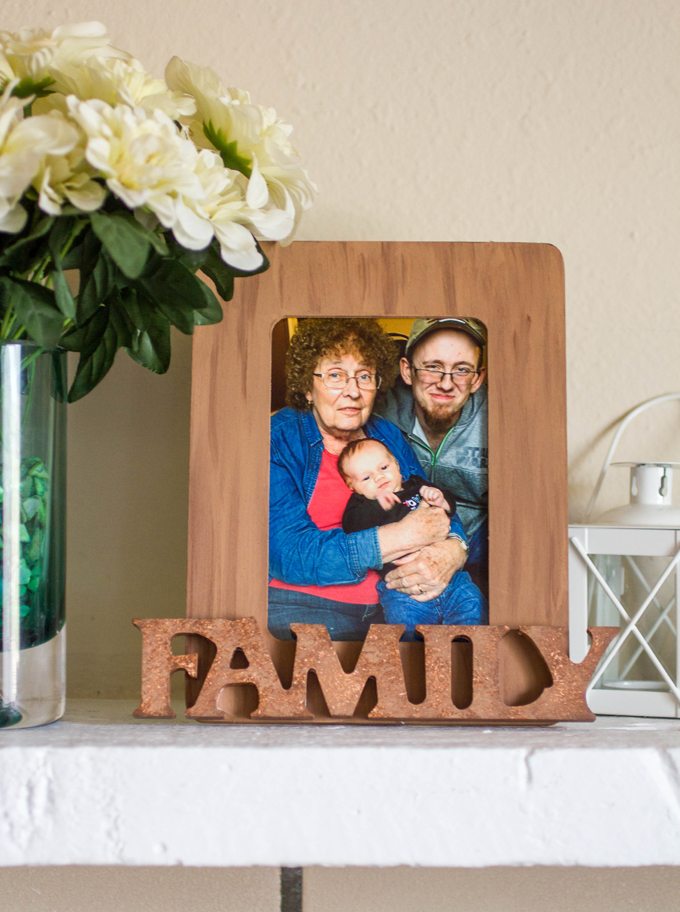 Oh and about those wrenches I mentioned earlier? I made this for Carsyn to give to his daddy.
I love how it turned out and I love this special memory. (if you look closely at the photo you can see Carsyn's footprint on his daddy's hand – something the hospital did for him. 🙂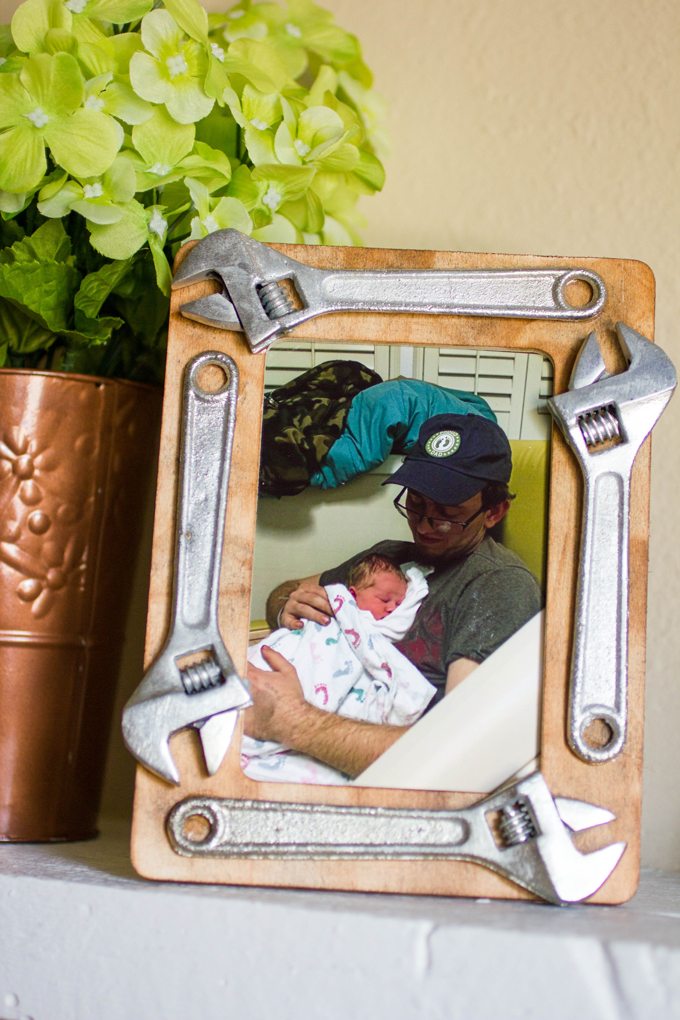 So there you have it, a quick and easy, personal handmade gift frame. Makes a GREAT last minute gift idea.
The entire project took me about 20 minutes and then drying time which took a bit because I had to wait until the paint dried to glue everything on so it would stay.
But you could still make it in the morning for an evening thing or make it one day ahead and it's perfect!
Will you be making this adorable Handmade Family Frame – Last Minute DIY Gift Idea?
Look at these adorable Dollar Tree Holiday Crafts
https://justafewingredients.com/dollar-tree-diy-spooky-halloween/
https://justafewingredients.com/diy-dollar-tree-fall-floral-centerpiece/
https://justafewingredients.com/christmas-tree-table-centerpiece/
https://justafewingredients.com/handmade-family-frame-last-minute-diy-gift-idea/
https://justafewingredients.com/diy-spring-decor-dollar-store/
https://justafewingredients.com/graduation-flower-vase-diy-craft/