Cookies and Cream Kiss Dip – Three Ingredients
Creamy, delicious Cookies and Cream Kiss Dip goes great with any party or event, or just because! The kids love it, but adults do too!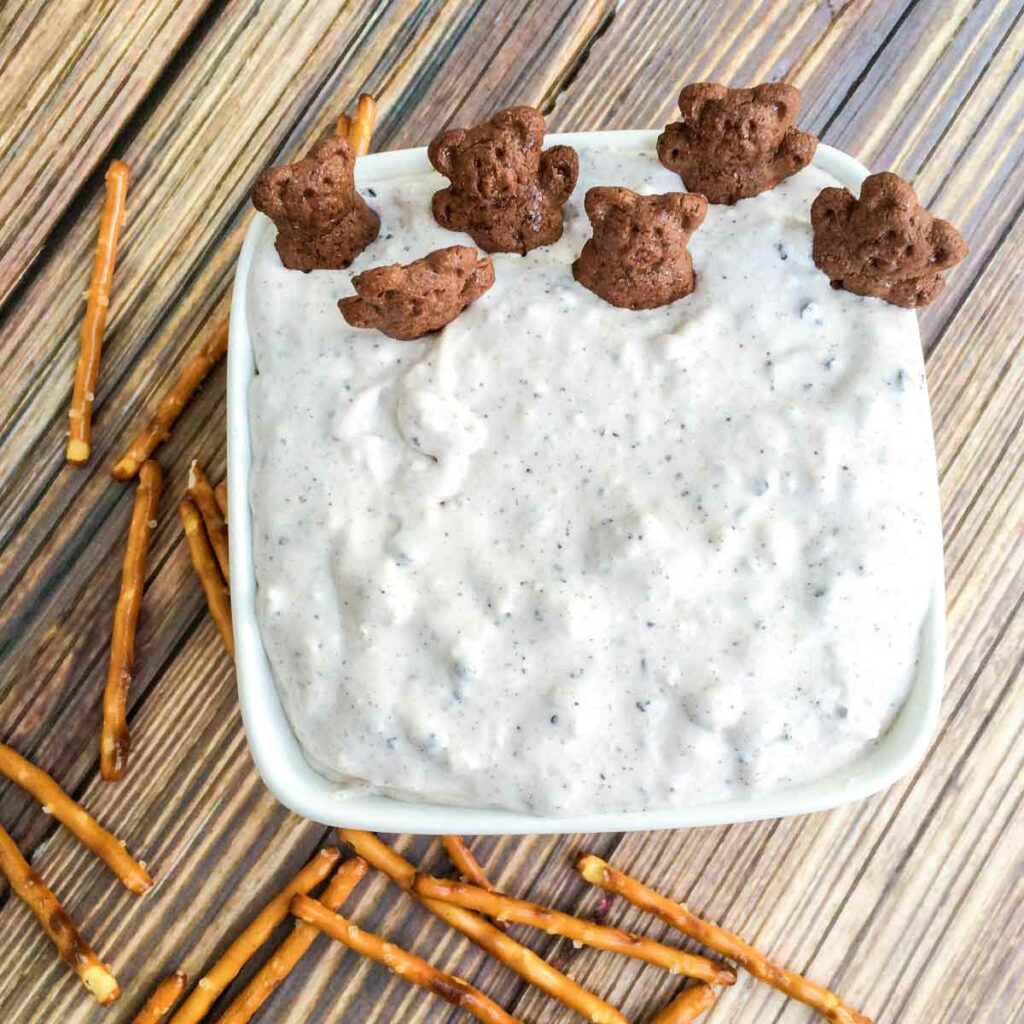 Today is Letter K for the Blogging A to Z Challenge and it was not hard to decide on a little Cookies & Cream Kiss Dip.
And hey, Kiss starts with K, so it totally works. And this dip does too.
I wasn't sure if I'd like the combination of flavors at all, but they totally work.
Considering I whipped up a batch an hour ago, and five hungry teenagers have devoured it.
Along with an entire box of teddy grahams and entire bag of pretzels; I have to say at this point, it was a huge hit.
It's also really easy, which is totally the theme of my Blogging A to Z Challenge. Quick & Easy with only Two to Three Ingredients.
What do you need for Cookies and Cream Kiss Dip?
cream cheese
marshmallow fluff
Hershey's kisses
When I started, I wasn't sure what flavor I wanted to make this dip, but when we stumbled upon the Cookies & Cream kisses, we knew that was what we were going with. But you can use ANY hershey's kisses!
It's nice & sweet, thanks to the marshmallow fluff, and I actually enjoyed it with the pretzel sticks the best.
A sweet and salty combination that was just perfect. I also tried it on some graham crackers and liked that a lot too.
There are so many ways to enjoy this dip, just get creative and try your favorite snack or cookie dipped in.
More Great Dip Recipes
Also if you'd like more three ingredient recipes, visit here.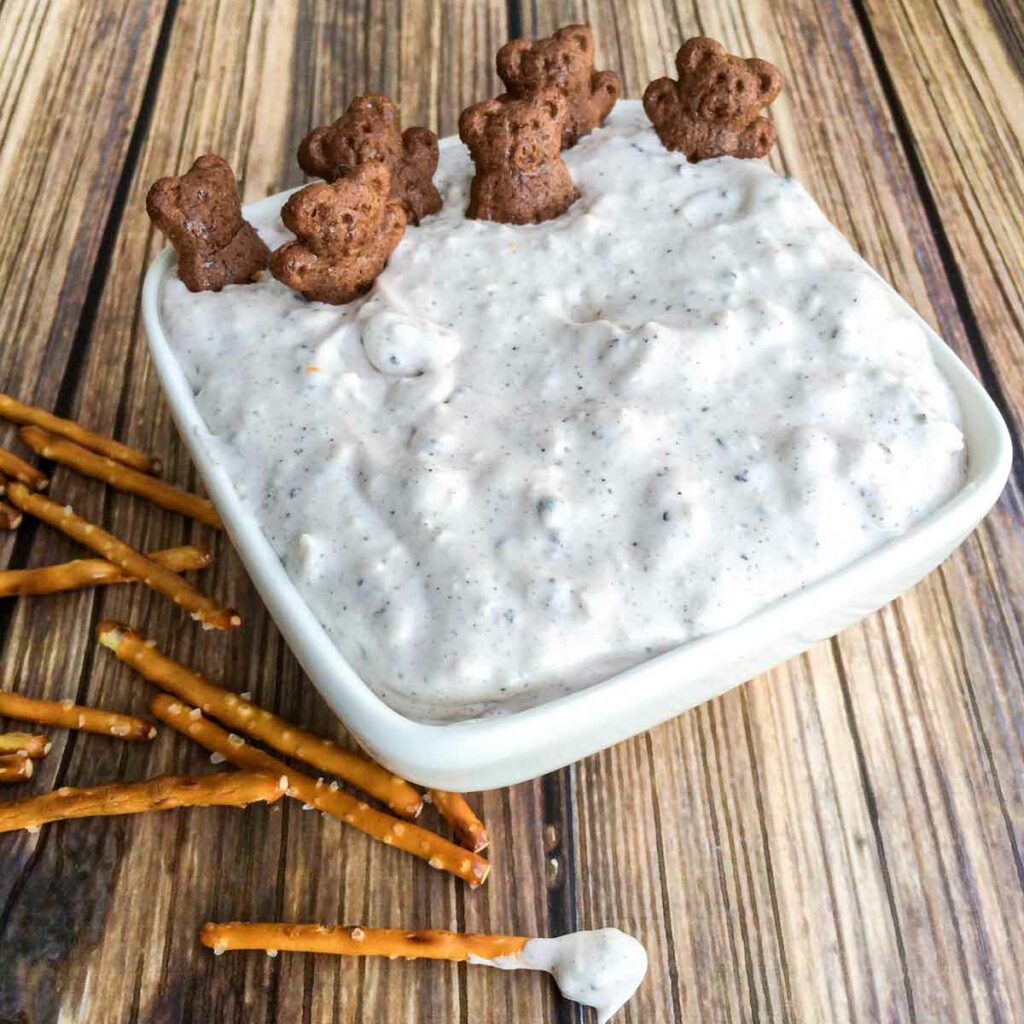 Recipe for Cookies and Cream Kiss Dip